Now you can easily record and Display Your Name Pronunciation on Your Linkedin Profile. It' an interesting feature. Linkedin has a large audience from several counties and not everyone can pronounce your name correctly. Which completely makes sense.
This is why adding your recorded pronunciation to the profile can help them call it well. I know no one would like to be called wrongly by others. meeting offline or online.
Important: If you've chosen for your last name to only appear to your connections, then while selecting name pronunciation visibility, you'll be notified through a 'Name display restriction' pop-up. Learn more about changing how your name appears on your profile.
Update: As of now, you can use this feature on the desktop website. But fortunately available for LinkedIn iOS/Android mobile app. In fact, that makes it much easier.
Though the majority of users are Android, so let me show how you can do it on Android App. The process is mostly the same for iOS users as well.
Display your name pronunciation on your LinkedIn Profile: Android
You can record up to 10 seconds. But I would recommend should not go beyond 3 seconds for the very obvious reason. No one would like to listen for 10 seconds.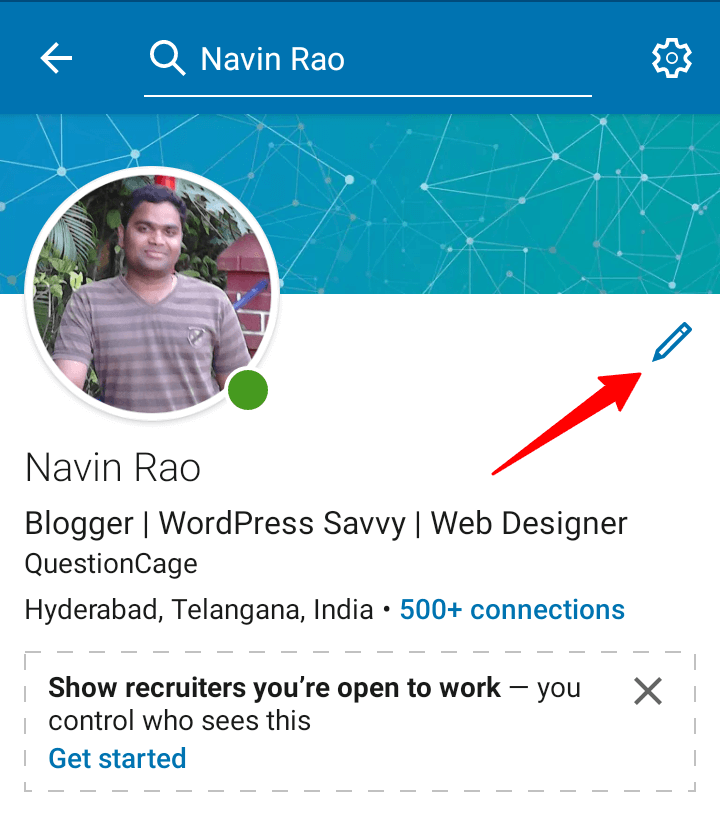 Open your LinkedIn Android App and go to your profile
Record an audio clip of yourself pronouncing your name. You can use your smartphone's voice recorder or any other recording app.
Save the audio clip as an MP3 or WAV file. You may want to rename the file to something like "MyNamePronunciation.mp3" for easy identification.
Log in to your LinkedIn account and click on your profile picture in the top right corner of the page.
Select "View profile" from the dropdown menu.
Scroll down to the "Name" section and click on the pencil icon to edit.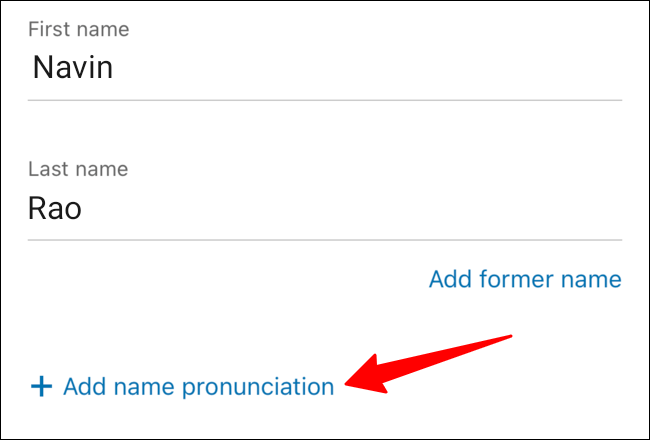 On the "Edit intro" page, you will see an option to "Add name pronunciation." Click on it.
On the "Edit intro" page, you will see an option to "Add name pronunciation." Click on it.
Once you have uploaded the file, click the "Save" button to add your name pronunciation to your LinkedIn profile.
Your name pronunciation will now be visible on your LinkedIn profile, and other users can listen to it by clicking on the speaker icon next to your name.