I bet you come across this article because you have any doubts related to VPN and its services. Read this article till the end because I am sure your all queries are going to solve here regarding the use of VPN and how VPN works.
If you are a diehard user of the internet then you may be surfing many different sites every day, some of them are secured, and some of them are not.
If you are surfing the sites which are not secure without any protection like a VPN, then maybe your information can get leaked.
Famous sites like Netflix, Pandora, Hulu, etc are Geo-restricted, it means that you can use their services in the countries to whom they are allowing.
But what if someone wants to access the sites from the non-licensed countries. In this case, again you can use a VPN.
What is VPN – Start Use of VPN
VPN or you can say "Virtual Private Network" solves our many daily internet problems in just a few seconds. So in the article, I don't only share the reason to use a VPN but I have also shared the features of VPN.
Before coming to the main point, let me explain, you how VPN works.
The working structure of VPN is once the user is connected is to the VPN.
The user also gets connected to the VPN server, when the user surf the internet all the data of the user get encrypted by VPN server.
And thus the government, hackers or any individual get fake data.
From the below photo you can easily understand the working structure.
How VPN Works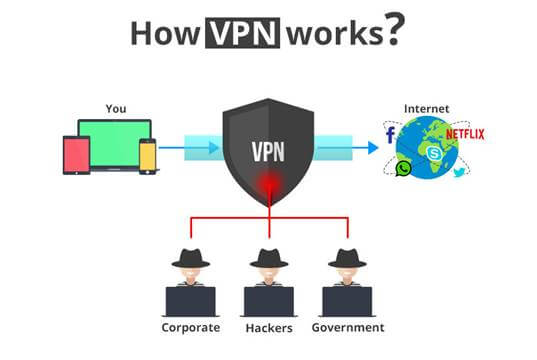 There are many VPNs available on the internet, some of them are free or some are paid but the main thing to worry about is that all VPNs are safe?
The answer is a big NO. Finding a good VPN is a headache that's why I have shared the link to the article where you can get the information about some best free VPNs.
Some Top-notch reasons why you should use VPN
1. Accessing censored/blocked sites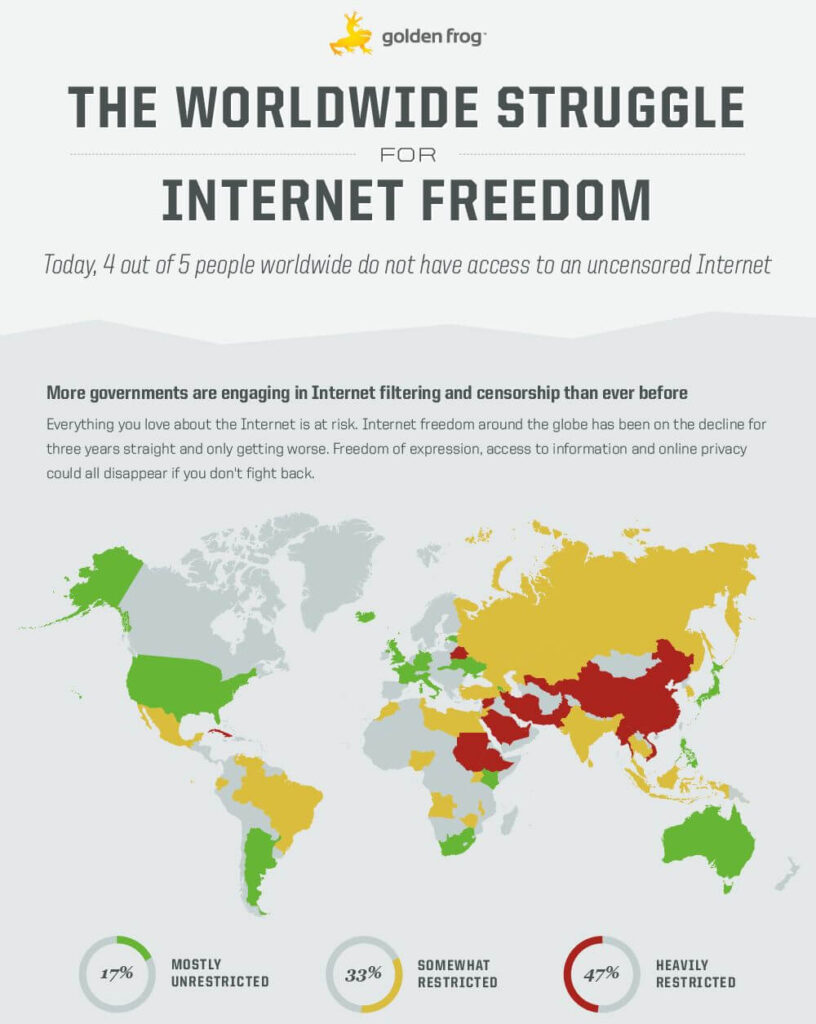 Apart from protection, VPN is also used for accessing the sites which are blocked in specific countries.
For example, recently many torrent sites got blocked by the government but still, you can open these sites by connecting to a VPN.
And the infamous "This video is not available in your country" YouTube error, and you can view the blocked video by using the VPN.
2. Use Public WiFi
Most people ignore this, by using an open WiFi like Coffee shop and Hotel WiFi is a little bit risky. Because they do not use any encryption and thus the risk of getting our data leak increases.
Even a newbie hacker can steal information if we are connected a less secure open WiFi.
3. School/College WiFi
Most of the sites like YouTube, Facebook, Twitter etc. are blocked in our college WiFi, but you can easily access all the blocked websites by using a VPN.
And even though they will not able to catch using these sites because you are secured by VPN.
4. Secure your communication
If you are a consistent Skype or VOIP client, you ought to secure your discussions with the encryption capacity of a VPN. Odds are likely for another person to meddle into your discussions generally.
Which Service to Choose – Paid or Free?
As well know that free services fail to provide all features. VPN companies kept some restrictions on the free mode in order to get paid users. And also there are some flaws in the security of free VPNs.
Paid VPN packages start from $10 per day which offer us 256-bit data encryption, unlimited data usage, no speed capping, various servers across the world, and simultaneous use of multiple devices.
Wrapping Up
Finally, I need to tell you all guys all the reasons mentioned in the article are very authentic and you should give VPN at least one try for those reasons. VPN gives a tremendous boost of special services to your Smartphones. Though, your Smartphone can do a lot of things which were completely impossible before introducing it to a VPN. Now you want to use the paid version or free that depends on your choice.
So, hence was the article on solid reasons why you should start using a VPN?.
I hope you liked the article. Please comment on your reviews in the comment box.