Opera is one of the browsers which is lite, fast and elegant in looks, To disable notifications in Opera,
Step 1. Open your browser and Click on the gear icon (settings) at the right corner.
Step 2. Then Click on Go to Browser Settings
Step 3. Click on "Websites" and now scroll down to find the Notifications section.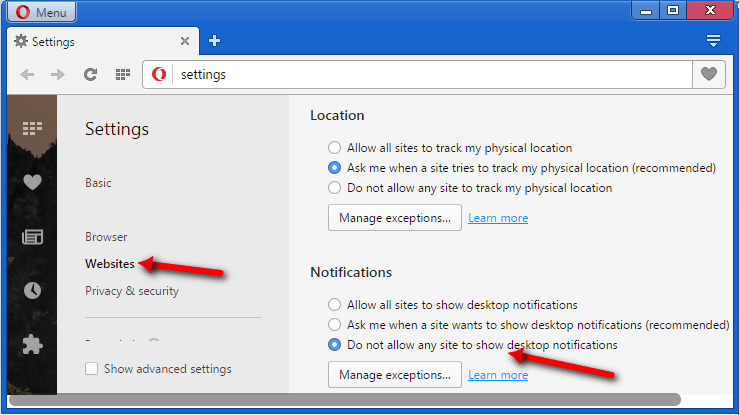 Step 4. check the radio button Do not allow any site to show desktop notifications.
Just like Chrome, we can take control of any websites to which we allowed to show the notifications before by clicking on the Manage exceptions. There all we have to do is select the Allow or Block from the drop-down list for the selected domain.